Learn French > French lessons and exercises > French test #113256


Homophones : pi, pie, pis




cette vidéo n'a pas de son
Pi
16e lettre de l'alphabet grec

Utilisée particulièrement en mathématiques
Pie
Pie n.f.
oiseau
Pie adj. inv.
blanc + une autre couleur
Pie adj. f.

du latin (pieux, pieuse), uniquement utilisé dans la locution "œuvre pie" (des œuvres pies)

œuvre pie = action de piété ou de charité

Pie prénom
Pie est un prénom que douze papes ont choisi comme nom de règne.
Expressions

Bavard comme une pie :

les pies jacassent bruyamment, être bavard comme une pie signifie que l'on parle beaucoup.


Voleur comme une pie :

qui commet souvent de petits larcins. En effet la pie est attirée par les objets qui brillent
et elle cherche à les emporter.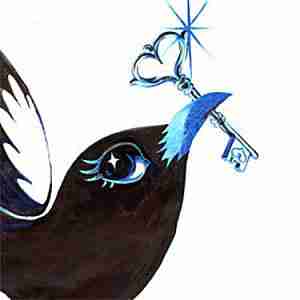 Pis

Pis n.m.

mamelle (vache, chèvre)

pis adv.
comparatif de mal

pis (vieilli) ne s'emploie plus guère.
Il reste cependant de rigueur dans quelques expressions figées.

Expressions

Tant pis :

marque le regret devant un événement contraire

De mal en pis, de pis en pis :

aller de mal en pis = aller de plus en plus mal

Au pis aller :

ce qui peut arriver de plus fâcheux.

- Jean a envoyé sa déclaration d'impôts avec du retard.
- Au pis aller, il en sera quitte pour payer une amende.

Un pis-aller (n.m. inv.) :

Ce à quoi l'on se résout faute de mieux.

Tout enseignant pense que le redoublement n'est qu'un pis-aller. Il faudrait essayer d'améliorer
l'accompagnement des enfants en difficulté.



Dire pis que pendre de quelqu'un :

dire le plus grand mal de quelqu'un .

(dire plus de mal que ce qui suffirait pourtant déjà à le faire pendre).
Twitter Share
French exercise "Homophones : pi, pie, pis" created by lili73 with The test builder
Click here to see the current stats of this French test [Save] [Load] [?]







---
End of the free exercise to learn French: Homophones : pi, pie, pis
A free French exercise to learn French.
Other French exercises on the same topic :
Homonyms
|
All our lessons and exercises