Learn French > French lessons and exercises > French test #10694


Euphonie dans la conjugaison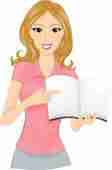 (Euphonia = douceur de prononciation)
L'euphonie est l'harmonie des sons dans une phrase.

Pour l'obtenir, la langue française a recours aux lettres euphoniques.
INTERROGATIONS- difficultés orthographiques
Difficultés orthographiques dans l'inversion du sujet à la troisième personne du singulier seulement :

Aime-t-elle son ami ?
Aima-t-il sa femme ?
Mange-t-on bien dans ce restaurant ?
Viendra-t-il demain ?
Dans ces 4 exemples, le verbe se termine par une voyelle, il faut donc ajouter un -t- dans la question. De nombreux verbes seront dans ce cas-là.
Si le verbe se termine déjà par un t, il n'y a pas besoin d'en ajouter un :
Vient-il demain ? (venir)
Peint-il son appartement en blanc ? (peindre)
Craint-elle son professeur ? (craindre)
Joint-on notre Webmaster facilement ? (joindre)
Résout-il ses problèmes ? (résoudre)
Atteint-il toujours son but ? (atteindre)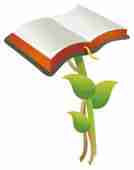 ATTENTION !
Cas des verbes ne se terminant ni par une voyelle ni par un t à la troisième personne du singulier.
C'est le cas de nombreux verbes en -dre au présent de l'indicatif :
prendre (il prend), rendre (il rend), coudre (il coud), moudre (il moud), attendre (il attend), perdre (il perd), mordre (il mord)
Il s'agit de verbes se terminant par :
«-endre » : tendre, défendre, descendre, fendre, pendre, rendre, vendre
«-andre » : épandre - répandre
«-ondre » : fondre - pondre - répondre - tondre - confondre
«-erdre » : perdre
«-ordre » : mordre - tordre
+coudre et moudre
Ces verbes en -dre se terminant avec un -d à la troisième personne du singulier au présent, vont conserver leur « d » qui va se prononcer « t » :
Perd-il ? (prononcer : pert-il)
Ce chien mord-il ?
Confond-elle les couleurs ?
Fend-on le bois avec une hache ?
Coud-elle bien ?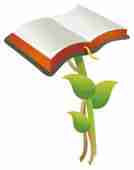 Exercice : choisir entre : -t-, t- ou d-

Twitter Share
French exercise "Euphonie dans la conjugaison" created by anonyme with The test builder.
Click here to see the current stats of this French test



Please log in to save your progress.
---
End of the free exercise to learn French: Euphonie dans la conjugaison
A free French exercise to learn French.
Other French exercises on the same topics : Spelling | Find the correct tense | All our lessons and exercises