Learn French > French lessons and exercises > French test #125974


Mal et ses homophones
➡️ Le Mal = au pluriel : des maux = nom masculin qui désigne :
- Une souffrance ou ce qui est funeste, mauvais, défectueux, insuffisant, boiteux, incorrect, imparfait, vicieux.
- Ce qui est contraire au bien.

Je vais me reposer, j'ai un mal de tête affreux.
Combattre le mal avec fermeté, soutenir le bien, voilà toute la science du bonheur. (Edward Young)
---

➡️ Mal = Préfixe qui ajoute une valeur négative
- Noms : la malchance, un malaise, la maladresse,...
- Adjectifs : maladroit, malchanceux...
- Verbes : malfaire, malmener, maltraiter...

"Les chanceux sont ceux qui arrivent à tout, les malchanceux, ceux à qui tout arrive." (Eugène Labiche)
Les animaux aussi ont des droits, on ne doit pas les maltraiter.
---

➡️ Mal = adverbe invariable
- Corrigez-moi si j'ai mal compris.
- Votre travail est mal organisé.
Il entre dans la composition de certaines locutions adverbiales telles que :
Mal à propos : Ce qui est hors contexte, inapproprié, sans raison.
Votre projet a échoué parce qu'il est arrivé mal à propos.
Mal à l'aise : gêné(e), incommodé(e), indisposé(e).
Françoise se sentait mal à l'aise après avoir cassé le vase.
Mal-en-point ou mal en point : dans une situation critique, malade ou blessé.
Arthur a eu un accident de voiture ; depuis, il est mal en point.
➡️ Mal = adjectif :
- C'est mal de mentir.
- Cet ouvrier gagne deux cents mille euros bon an, mal an.
---
Les Homophones de 'mal' :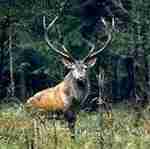 ·
- Le mâle = Nom masculin et adjectif qui qualifient un être vivant organisé pour féconder.
- Le cheval est le mâle de la jument.
-Au zoo, deux jolis faons mâles, couraient derrière leur mère.
---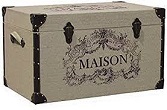 Une malle = Nom féminin qui désigne un grand coffre de voyage, un coffre de voiture.
Des malles et des valises encombraient le hall de la gare.
---
Choisir l'orthographe qui convient :


Intermediate

Twitter Share
French exercise "Mal et ses homophones" created by hanijay23 with The test builder. [More lessons & exercises from hanijay23]
Click here to see the current stats of this French test



Please log in to save your progress.
---
End of the free exercise to learn French: Mal et ses homophones
A free French exercise to learn French.
Other French exercises on the same topic : Homonyms | All our lessons and exercises