Learn French > French lessons and exercises > French test #126775


Orthographe : Phrases mnémotechniques
Voici quelques astuces pour améliorer votre orthographe rapidement et ne plus commettre d'erreurs !
Cette liste n'est pas exhaustive, il en existe d'autres et rien ne vous empêche de créer vos propres phrases.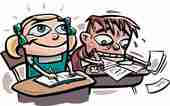 ----- Consonne unique :
🔹Mourir ne prend qu'un "r", car on ne meurt qu'une fois.
🔹Courir ne prend qu'un "r", car on manque d'air en courant.
🔹Un balai prend un seul "l", car il n'a qu'un manche.
🔹L'enveloppe prend un "l", car on ne met qu'une lettre dedans.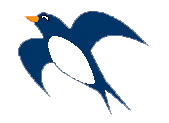 ----- Consonne double :
🔹Nourrir prend deux "r", car on se nourrit plusieurs fois.
🔹L'hirondelle prend deux "l", car elle vole avec ses deux ailes.
🔹La vieille ne peut marcher qu'avec ses deux bâtons.
🔹Appuyer prend deux "p", car on s'appuie mieux sur deux pattes.
🔹Un ballet prend deux "l", car pour danser il faut deux jambes.
🔹Échapper prend deux "p", car on s'échappe mieux avec ses deux pieds.
🔹La colline a deux colonnes (2 "l") et la colonne a deux collines (2 "n").






----- Divers :
🔹 Le chapeau de la cime est tombé dans l'abîme.
🔹 J'aperçois sur une jambe, mais j'apparais sur deux jambes.
🔹 Le satellite ne peut voler autour de la Terre (1 "t") qu'avec ses deux ailes (2 "I")
🔹La connexion s'écrit avec "un x" car c'est le croisement des câbles.
🔹La libellule a besoin de ses quatre ailes (4 "l")
🔹Toujours prend toujours un "s" et à jamais, ne jamais l'oublier.
🔹inclus inclut un "s" alors que "exclu" l'exclut (pas de "s").
Un cours complet et beaucoup d'autres astuces grammaticales ici : test
---
Trouvez la bonne orthographe.





Beginners

Twitter Share
French exercise "Orthographe : Phrases mnémotechniques" created by bridg with The test builder. [More lessons & exercises from bridg]
Click here to see the current stats of this French test



Please log in to save your progress.
---
End of the free exercise to learn French: Orthographe : Phrases mnémotechniques
A free French exercise to learn French.
Other French exercises on the same topic : Spelling | All our lessons and exercises