Learn French > French lessons and exercises > French test #12811


Homophones divers
Homophones : exercices divers (1)

•1) où - ou
Je vais où je veux. « où » indique un endroit
Je vais à la mer ou à la campagne. « ou » montre que nous avons deux possibilités
•2) on - ont
On va là-bas. Le pronom impersonnel peut être remplacé par le pronom « il »
Ils ont faim. Il s'agit du verbe avoir conjugué au présent, on peut le remplacer par « avaient ». ' ils avaient faim
On n'a pas faim. « on n' » est utilisé dans une phrase négative. On peut le remplacer par « il n' » ' Il n'a pas faim
•3) et- est- es
Je vais à la mer et à la campagne. « et » à la valeur d'addition. Je vais aux deux endroits
Il est malade. Il s'agit du verbe être au présent, je peux le remplacer par « il était »
Tu es beau. C'est le verbe être au présent. Avec la deuxième personne du singulier, j'écris toujours « s » à la fin du verbe conjugué.
•4) son - sont
Ils sont là. Le verbe être est conjugué au présent, je le remplace par « ils étaient »
Son frère est parti. Adjectif possessif, on peut le remplacer par ' mon, ton, votre,...'


Choisissez l'homophone exact (ou, où, on, ont, on n', et, est, es, son ou sont)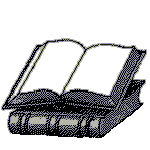 Twitter Share
French exercise "Homophones divers" created by vero7000 with The test builder. [More lessons & exercises from vero7000]
Click here to see the current stats of this French test



Please log in to save your progress.
---
End of the free exercise to learn French: Homophones divers
A free French exercise to learn French.
Other French exercises on the same topic : Homonyms | All our lessons and exercises