Nom commun- propre- abstrait -concret -collectif (French exercise n°23921 - Please quote this number when contacting us)




Nom commun- propre- abstrait -concret -collectif
LE NOM (1)
•A. . Généralités
Le nom (ou substantif) est le mot qui sert à désigner des personnes, des animaux, des choses.
Exemples :
Le coiffeur n'aimait guère s'occuper des enfants. = personnes.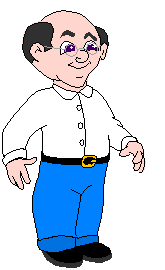 Le chien court après le chat ; le chat court après la souris = animaux.

Le soleil tombe derrière la montagne = choses.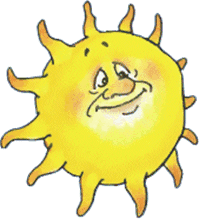 •B. Autres mots employés comme noms.
Un grand nombre de mots peuvent s'employer comme noms :
•- des adjectifs : le pauvre, le riche, le vrai, le froid...
Le pauvre a droit à notre aide.
•- des participes passés : le blessé, le vaincu, l'exilé ...
L'accident fit quatre blessés.
•- des infinitifs : le rire, le manger, le savoir...
Le rire est le propre de l'homme.
•- des participes présents : le perdant, le gagnant...
Le perdant se verra attribuer un prix de consolation.
•- des mots invariables : le pour, le contre, les si, les mais...
Pour prendre cette décision, il faut peser le pour et le contre.
•- des locutions composées : le va-et-vient, les on-dit...
Ce va-et-vient incessant finit par m'énerver.
•- des onomatopées : un boum, les flic flac....
Nous frémîmes d'entendre ce boum.
•C. Le nom propre - le nom commun.
•1. Le nom propre est celui qui désigne en particulier un ou plusieurs êtres d'une espèce afin de les distinguer des autres êtres de la même espèce. Ce sont des noms de personnes, des noms de lieux, des noms géographiques, des noms historiques, de noms d'œuvres, etc. Ils prennent TOUJOURS la majuscule.
•2. Le nom commun est celui qui désigne tous les êtres d'une même espèce.
Bruxelles, ma ville, combien je te regrette !
Bruxelles = nom propre
ville = nom commun
•D. Le nom concret - le nom abstrait.
Les noms concrets sont ceux qui représentent des êtres ou des objets réels, qui tombent sous le sens.
Je pénétrai dans un petit bureau. Un homme, assis derrière une table, se leva.
Les noms abstraits sont ceux qui désignent des qualités, des manières d'être, des conceptions de l'esprit.
L'oisiveté est la mère de tous les vices.
Son plus grand défaut : le mensonge.
Nom collectif.
Le nom collectif désigne plusieurs êtres, un collectif d'êtres.
•a) Le collectif est général s'il désigne tous les êtres d'un groupe déterminé.
Les poursuivants se divisèrent dans le groupe compact des maisons.
•b) Le collectif est partitif s'il ne désigne qu'une partie des êtres d'un groupe déterminé.
En Provence, il y a une foule d'autres marchés pittoresques.
EXERCICE : Indiquez si le mot entre parenthèses est un nom concret / abstrait / collectif.

Twitter Share
French exercise "Nom commun- propre- abstrait -concret -collectif" created by mariebru with The test builder
Click here to see the current stats of this French test



Please log in to save your progress.
---
End of the free exercise to learn French: Nom commun- propre- abstrait -concret -collectif
A free French exercise to learn French.
Other French exercises on the same topic : Nouns | All our lessons and exercises