Learn French > French lessons and exercises > French test #30829


Participe passé à valeur d'adjectif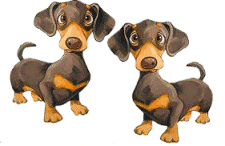 Le participe passé à valeur d'adjectif
Le participe passé employé sans auxiliaire a valeur d'adjectif et s'accordera en genre et en nombre avec le nom auquel il se rapporte.
Nous travaillerons sur les fichiers reçus dès réception.
(Le participe passé reçus est du masculin pluriel car il se rapporte à fichiers).
Je, soussignée, Marguerite Lafleur, déclare avoir...
(Le participe passé soussignée est du féminin singulier comme le pronom je, Marguerite Lafleur).

Le participe passé à valeur de préposition
Voici la liste des participes passés susceptibles d'être dans ce cas :
Vu, approuvé, ci-joint, attendu, passé, certifié, ci-annexé, ci-inclus, compris, entendu, étant donné, y compris, excepté, non compris, ôté, supposé,
Ces participes passés qui s'emploient devant un nom et servent à l'introduire prennent la valeur d'une préposition et demeurent invariables.
Vu les circonstances, nous acceptons de réviser notre jugement.
Leurs nièces sont toutes mariées, excepté Marie.
Placés après le nom, ils retrouvent valeur d'adjectif et s'accordent avec ce nom.
Les conditions approuvées, nous avons pu commencer le travail.

Attention
Les participes fait et lu et approuvé restent invariables lorsqu'ils se rapportent à l'ensemble d'un document au bas duquel on ajoute la mention.
Lu et approuvé le 26 novembre 2007.
Fait à Paris le 26 novembre 2007.

EXERCICE.
Faites le bon choix.

Twitter Share
French exercise "Participe passé à valeur d'adjectif" created by bridg with The test builder. [More lessons & exercises from bridg]
Click here to see the current stats of this French test



Please log in to save your progress.
---
End of the free exercise to learn French: Participe passé à valeur d'adjectif
A free French exercise to learn French.
Other French exercises on the same topics : Adjectives | Grammar | Present participle | All our lessons and exercises