In this test , no long sentences, I designed this test for you in order to give you the possibility
to know very quickly  how to express the official time in France.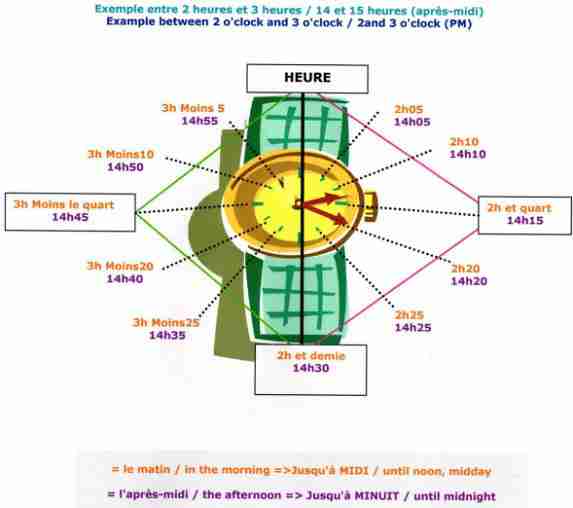 A partir de cette leçon, écrivez en  lettres l'heure que vous voyez sur les pendules.
(AM = matin  (morning)/ PM = après midi (afternoon))
From this lesson write in letters what time it is.
ex: 5h05 (AM) = cinq heures cinq
5h05 (PM) = dix-sept heures cinq