Learn French > French lessons and exercises > French test #57842


Prépositions et géographie
Genre des noms de pays
Sont féminins les noms de pays terminés par la voyelle E

Sont masculins les noms de pays qui ne se terminent pas par E

Irlande (féminin): La verte Irlande Ouganda et Israël (masculins)

exceptions: le Cambodge, le Mexique, le Mozambique, le Zimbabwe, le Belize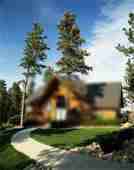 Prépositions utilisées pour le pays où l'on est, le pays où l'on va :
au
devant un nom de pays masculin singulier commençant par une consonne

Les 'orignaux' vivent au Canada

En 1998 l'ouragan Mitch a causé beaucoup de dégâts au Honduras

L'été prochain j'irai en vacances au Kenya puis au Mozambique


aux
devant un nom de pays pluriel

Aux Seychelles on trouve une faune unique

Magellan est mort aux Philippines sur l'île de Mactan

Mes amis voudraient émigrer aux Etats-Unis


en
devant un nom féminin et un nom masculin commençant par une voyelle (sauf le Yémen)

Jean-Sébastien Bach est né en Allemagne

Il y a souvent des tremblements de terre en Iran

Pierre projette d'aller en Argentine et en Uruguay


Cas des îles
Seul l'usage détermine l'emploi d'une préposition ou d'une autre devant un nom d'île.
à la Réunion, à Chypre, en Islande, dans l'île de Ré
on dit: je suis, j'habite, je vais...
en Crète
en Corse
en Tasmanie
en Nouvelle-Zélande
en Terre de Feu
à Cuba
à Madagascar
à Malte
à Terre-Neuve
à Taïwan

EXERCICE
Faites le bon choix.

Twitter Share
French exercise "Prépositions et géographie" created by lili73 with The test builder
Click here to see the current stats of this French test [Save] [Load] [?]







---
End of the free exercise to learn French: Prépositions et géographie
A free French exercise to learn French.
Other French exercises on the same topic :
Prepositions
|
All our lessons and exercises