Learn French > French lessons and exercises > French test #67198


Adverbes en -ment

Formation des adverbes en 'ment'
Pas de problème !


Il existe plusieurs sortes d'adverbes, dont un grand nombre ont pour suffixe « ment ».
Ces derniers dérivent tous des adjectifs. Ils expriment principalement


la manière (facilement),
la quantité (suffisamment),
la durée (longuement),
le lieu (localement),
l'affirmation (vraiment, assurément),
la négation (négativement),
le doute ou la probabilité (vraisemblablement, probablement) …

Ce suffixe est le plus souvent ajouté au féminin de l'adjectif :
Général, générale, généralement
Plaintif, plaintive, plaintivement
Joyeux, joyeuse, joyeusement
Seul, seule, seulement
Artificiel, artificielle, artificiellement

Un adjectif identique au masculin et au féminin, donnera :
Simple, simplement
Facile, facilement

Formes particulières :

Le féminin de l'adjectif avec un « e » final se changera en « é ».


Commune, communément
Confuse , confusément
Précise , précisément
Opportune, opportunément …

Si l'adjectif se termine par -é, -i, -u, -un, on ajoute le suffixe au masculin de l'adjectif.
aisé, aisément
vrai, vraiment
absolu, absolument ...

D'autres adjectifs se terminent par 'ant' ou 'ent ',
on ajoutera le suffixe 'amment ' ou 'emment'(ce dernier se prononce de la même façon que dans –amment) :
suffisant, suffisamment
incessant, incessamment
fréquent, fréquemment
prudent, prudemment

D'autres particularités :

Attention aux formes irrégulières de certains adverbes
Gai -> gaie -> gaiement ou gaîment
Bref -> brève -> brièvement
Gentil -> gentille -> gentiment
Traître -> traître -> traitreusement

9 adjectifs en -u- se verront ajouter un accent circonflexe en devenant des adverbes :
Assidu -> Assidue -> assidûment
Continu -> continue -> continûment
Incongru -> incongrue -> incongrûment
Congru -> congrue -> congrûment
Goulu -> goulue -> goulûment
Indu -> indue -> indûment
Dû -> due -> dûment
Nu -> nue -> nûment
Cru -> crue -> crûment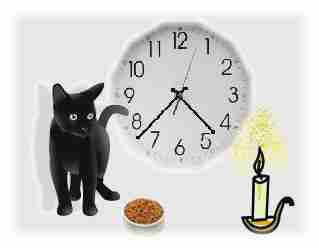 Avec ces indications, pas de problème pour transformer l'adjectif indiqué entre parenthèses en adverbe !
Dans le récit ci-dessous, retrouvons les adverbes manquants.
Allons-y gaiement* !
Cours revu et complété par bridg

Twitter Share
French exercise "Adverbes en -ment" created by lunatik with The test builder. [More lessons & exercises from lunatik]
Click here to see the current stats of this French test



Please log in to save your progress.
---
End of the free exercise to learn French: Adverbes en -ment
A free French exercise to learn French.
Other French exercises on the same topics : Adverbs | How words are built | All our lessons and exercises