Learn French > French lessons and exercises > French test #81414


Impératif
L'impératif

Qu'est-ce que c'est que l'impératif ?
L'impératif est le mode qui permet d' exprimer différentes nuances de l'ordre qui vont de l'ordre le plus strict, à la prière, à l'interdiction…

L'impératif puise ses formes presque exclusivement dans celles du présent de l'indicatif, et exceptionnellement dans celles du présent du subjonctif.

Les verbes dont l'impératif emprunte ses formes au subjonctif sont :
Être : sois – soyons - soyez

Avoir : aie – ayons - ayez

savoir et vouloir, (avec quelques retouches) :

savoir : sache- sachons – sachez

vouloir : veuillons– veuillez

Quant à pouvoir, faillir, falloir, pleuvoir, ils ignorent l'impératif parce qu'ils refusent l'expression de l'ordre.

Il existe peu de formes de "devoir" à l'impératif :
Ne dois jamais d'argent à quiconque.
Dois ta réussite à toi et à toi seul.


L'impératif s'écrit sans « s » à la 2e personne du singulier s'il se termine par « e » ou « a » .

Ex : chante, cueille, aie, sache, va …
mais prend un s en présence des pronoms compléments "y" et "en" : vas-y, penses-y, manges-en

L'impératif est limité à certaines personnes :
2e personne du singulier:(cours)

1e personne du pluriel: (courons)

2e personne du pluriel: (courez)
L'impératif refuse l'emploi du pronom personnel sujet.

A l'impératif affirmatif, le pronom réfléchi des verbes pronominaux se place après le verbe et prend la forme tonique (accentuée).
Ex : Promène-toi ; Promenons-nous ; Promenez-vous.
L'impératif a deux formes : une forme simple (sors) qu'il emprunte généralement à l'indicatif et une forme composée (sois sorti) dont l'auxiliaire emprunte sa forme au subjonctif.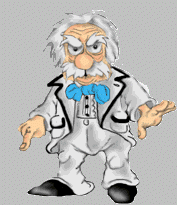 Conjuguez les verbes entre parenthèses à l'impératif (2e personne du singulier) :





Twitter Share
French exercise "Impératif" created by salouajet with The test builder. [More lessons & exercises from salouajet]
Click here to see the current stats of this French test



Please log in to save your progress.
---
End of the free exercise to learn French: Impératif
A free French exercise to learn French.
Other French exercises on the same topic : Imperative | All our lessons and exercises