Learn French > French lessons and exercises > French test #85911


Read and answer : Sirène de Schouwen
LA SIRÈNE DE SCHOUWEN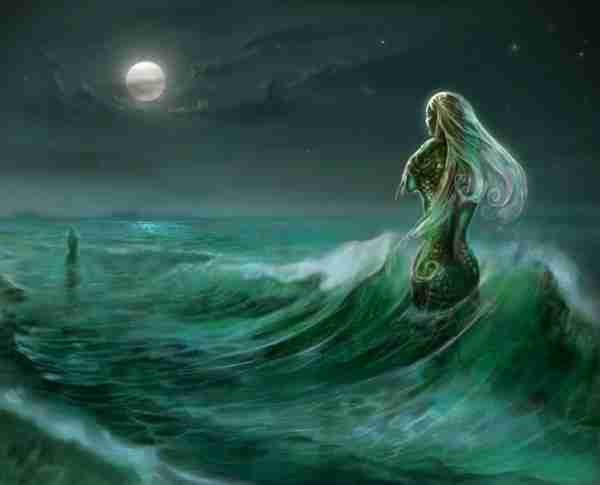 Il était une fois, il y a très, très longtemps, dans un petit village de l'île de Schouwen, une île de Zélande aux Pays-Bas, les habitants vécurent une aventure extraordinaire.
Un matin, les pêcheurs se levèrent pour retirer leurs filets. Mais la nature était étrange. C'était le petit matin et pourtant les étoiles scintillaient encore dans le ciel et les oiseaux chantaient au clair de lune. Les filets étaient extrêmement lourds et difficiles à dégager de la mer. Les hommes pensaient avoir fait une excellente pêche. Mais quelle ne fut pas leur surprise! Ils découvrirent avec émerveillement une sirène d'une immense beauté, épinglée d'étoiles et scintillante de nacre. Elle avait de splendides cheveux d'or et son long corps était fait de milliers de diamants. Alors les pêcheurs ramenèrent la sirène au village, sous les regards jaloux des femmes. Mais lorsque la nuit fut venue, de puissants éclairs illuminèrent le ciel du village.
Les pêcheurs les plus hardis se risquèrent sur le chemin du port. Ils entendirent soudain la voix de l'époux de la sirène. Cette voix triste et plaintive leur dit que s'il ne retrouvait pas sa femme, le village serait détruit par les flots furieux. Par contre, si elle lui était rendue, il entourerait le village de magnifiques murailles. Mais les villageois ne voulurent pas tenir compte des dires du mari. Le lendemain, la mer se déchaîna sur le village et presque tous les habitants périrent. Les derniers survivants décidèrent donc de libérer la sirène. Alors la mer se retira et tout redevint calme. Et c'est ainsi qu'aujourd'hui, de solides remparts protègent cette petite ville de l'île de Schouwen!!!...

Alors, faites ce test sans crainte! Les remparts vous protègent des flots! Et puis!!!... Ce n'est qu'une légende!!!...
Bon courage !

Twitter Share
French exercise "Read and answer : Sirène de Schouwen" created by ilona2 with The test builder. [More lessons & exercises from ilona2]
Click here to see the current stats of this French test



Please log in to save your progress.
---
End of the free exercise to learn French: Read and answer : Sirène de Schouwen
A free French exercise to learn French.
Other French exercises on the same topic : Tales | All our lessons and exercises