Learn French > French lessons and exercises > French test #90624


Compréhension écrite - La musique
PARLER DE LA MUSIQUE

AUTOUR DE LA MUSIQUE:

Il est difficile, sinon impossible, d'imaginer la vie sans musique.Tout 'chante' dans la nature: le vent, la mer, la source, les oiseaux...

Le mythe d'Echo, la nymphe des sources et des forêts du mont Hélicon, synthétise parfaitement les mots de Victor Hugo : 'La musique est dans tout. Un hymne sort du monde'.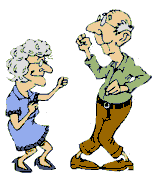 À l'écoute de ses sentiments, souvent inexprimables, l'homme a trouvé le moyen idéal de communiquer: la musique comme langage universel.
C'est par le cri qu'il entre dans la vie. Ce cri qui devient murmure, soupir, reste sous le signe du chant et dans l'empire de l'harmonie.

La musique est en même temps un art et une science. Sa pratique influence grandement le développement de l'intelligence. Elle est synonyme de la liberté et de l'espoir.'Qui néglige la musique ignore l'approche du sublime'. ( Louis Nucera).

La musique nous accompagne même quand elle n'est pas manifeste, elle est en nous. Les gens se surprennent plus d'une fois, habités par un air, une mélodie qui se répète inlassablement.

Selon Ludwig van Beethoven, la musique est 'une révélation plus haute que toute sagesse et toute philosophie'.

--------........--------

QUELQUES ADJECTIFS POUR QUALIFIER LA MUSIQUE:

La musique qui exprime la tristesse, la peur, la mort:

Mélancolique, triste, sombre, noire, tragique, dramatique, déchirante, effrayante, angoissante, sinistre, lugubre, funèbre, macabre, menaçante...

La musique qui exprime la grandeur:

Majestueuse, solennelle, cérémonieuse, ornementée...

La musique qui exprime le calme, la beauté, la réflexion:

Calme, paisible, sereine, harmonieuse, émouvante, gracieuse, féerique, rêveuse, poétique, mystérieuse, méditative...

La musique qui exprime le dynamisme et la joie:

Chantante, dansante, rythmée, dynamique, animée, vive...

......''''''......

Je vous invite à remplir les trous des phrases suivantes

MERCI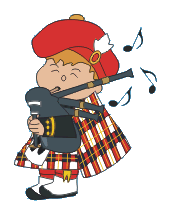 POUR VOTRE PARTIPATION

Twitter Share
French exercise "Compréhension écrite - La musique" created by galicien with The test builder. [More lessons & exercises from galicien]
Click here to see the current stats of this French test



Please log in to save your progress.
---
End of the free exercise to learn French: Compréhension écrite - La musique
A free French exercise to learn French.
Other French exercises on the same topics : Find the word | Music | All our lessons and exercises