Learn French > French lessons and exercises > French test #91830


Histoire de coeur
AH, L'AMOUR...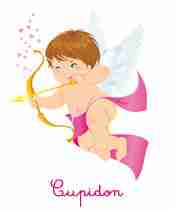 LE MOT AMOUR: On dit que l'amour est le sentiment qui nous entraîne vers un être, vers une chose. Quelqu'un a dit : 'Si l'amour n'est qu'une illusion, alors qu'est-ce que la réalité.'

Chez les Romains, le dieu de l'amour était Cupidon. Il est représenté sous la forme d'un ange armé d'un arc et de flèches pour toucher le cœur des Hommes.

On a longtemps pensé que les sentiments prenaient naissance dans le cœur, d'où le nombre important d'expressions idiomatiques autour de l'amour contenant ce mot.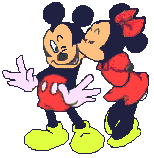 Avoir un chagrin d'amour est avoir le cœur brisé.
Célibataires nous sommes un cœur à prendre.
Facilement amoureux nous serons un cœur d'artichaut.

LE VERBE AIMER: 'Aimer, ce n'est pas se regarder l'un l'autre,c'est regarder ensemble dans la même direction' (Antoine de Saint-Exupéry).
'Le verbe aimer est difficile à conjuguer: son passé n'est pas simple,son présent n'est qu'indicatif,et son futur est toujours conditionnel' (Jean Cocteau).

LES MOTS DOUX: Les amoureux utilisent très souvent des mots doux comme : Mon/ma chéri(e), mon amour, mon trésor, mon ange, mon petit cœur, mon lapin, mon chou...

UNE CURIOSITÉ: 'L'amour blanc' est un poisson qui nettoie les cours d'eau en se nourrissant des plantes qui s'y trouvent.


AIMEREZ-VOUS FAIRE LE TEST SUIVANT ?
MERCI

Twitter Share
French exercise "Histoire de coeur" created by galicien with The test builder. [More lessons & exercises from galicien]
Click here to see the current stats of this French test



Please log in to save your progress.
---
End of the free exercise to learn French: Histoire de coeur
A free French exercise to learn French.
Other French exercises on the same topic : Idioms | All our lessons and exercises