Learn French > French lessons and exercises > French test #95800


Verbes en 'ouiller'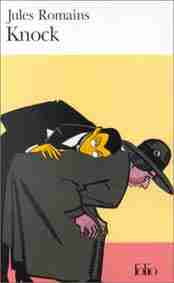 Extrait de ' Knock' de Jules Romains.
Le choix de ce texte a pour but de vous montrer le rôle satirique
que peut jouer le choix des mots comme ici, de la terminaison des verbes employés .

- Le tambour du village : -Quand j'ai dîné , il y a des fois que je sens une espèce de démangeaison ici. Ca me chatouille , ou plutôt ça me gratouille.
- Knock :-Attention. Ne confondez pas. Est-ce que ça vous chatouille, ou est-ce que ça vous gratouille .
- Le tambour : -ça me gratouille. Mais ça me chatouille un peu ....Le suffixe 'ouiller' a une valeur péjorative, diminutive .
Ces verbes font partie du langage familier surtout à l'oral .
Certains ont parfois une connotation plaisante, affectueuse . Voici quelques verbes et leurs définitions :
*Bafouiller, bredouiller :
parler de façon confuse, précipitée , incohérente.
*Barbouiller :
souiller, salir quelque chose avec une matière salissante, une couleur.
*Débarbouiller :
surtout employé pour le visage, les enfants. Nettoyer, laver ce qui a été barbouillé.
*Chatouiller :
faire rire ou agacer par des attouchements légers du corps.
Exciter, révéler des sensations par des odeurs, des goûts .
*Crachouiller :
laisser échapper des petites projections en parlant.
*Dépatouiller :
se tirer d'une situation embarrassante.
*Douiller (argot) :
payer
*Ecrabouiller :
écraser, broyer.
*Farfouiller, trifouiller :
fouiller , remuer en mettant sans dessus dessous.
*Gargouiller :
faire le bruit de l'eau qui tombe d'une gargouille ( intestins )
*Gazouiller :
émettre de petits bruits légers,un chant ( employé surtout chez les enfants quand ils commencent à parler et chez les oiseaux )
*Glandouiller(argot) :
perdre son temps à ne rien faire , lézarder.
*Gratouiller :
éprouver une démangeaison lors d'une irritation de la peau . S'emploie aussi pour exprimer une façon de jouer d'un instrument à cordes.
*Gribouiller :
dessiner maladroitement , à la hâte.
*Grouiller :
Bouger, remuer, s'agiter en tout sens. Se dépêcher.
*Mâchouiller :
mastiquer sans avaler.
*Magouiller :
intriguer, se livrer à des actions douteuses.
*Vadrouiller :
marcher sans but, au hasard. vagabonder, traîner.
*Zigouiller :
tuer , assassiner.
A l'aide de cette liste non exhaustive, trouvez le bon verbe .

Twitter Share
French exercise "Verbes en 'ouiller'" created by eos17 with The test builder
Click here to see the current stats of this French test



Please log in to save your progress.
---
End of the free exercise to learn French: Verbes en 'ouiller'
A free French exercise to learn French.
Other French exercises on the same topic : Find the word | All our lessons and exercises