Welcome to https://www.ToLearnFrench.com - the site to learn French!
[Learn English, Spanish, German, Italian, Dutch, Maths and typing too]
By a French teacher in France - Thousands of French penpals waiting for you!
dimanche 03 décembre 2023

Instant translation: double-click on a word to get an instant translation (French - English) [Help]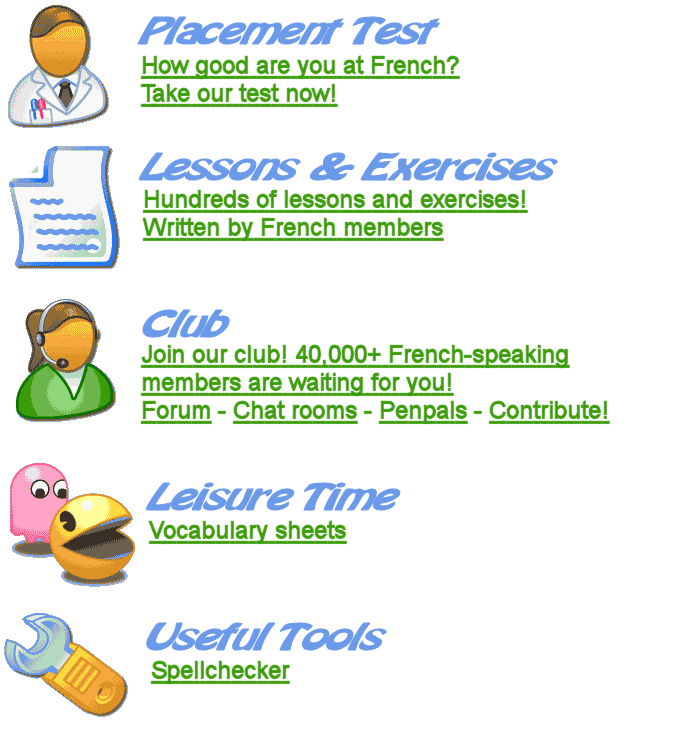 Conjugate | Games | Read | Translate | Get a free French lesson every week (Previous index)


100 latest updates

| 👍

Add to Facebook / Instagram / Twitter...

To Learn French is a free site for French learners. You will find free French vocabulary sheets, French grammar sheets and French exercises. Thousands of French penpals are waiting for you. They will help you learn French. There is a

French forum

too. The site has been built by French speakers.